Am I the only one completely shocked that it's 2016 already? The years seem to go faster and faster and 2015 really flew by. I am in the midst of wrapping up my 2015 and creating goals for the next year now. If you are doing the same thing and one of your goals is to be better prepared for meals, then our January Menu Plan is going to get you headed in the right direction.

Meal planning for me has always meant that I could relax in the afternoon on my drive home. I didn't have to worry about what dinner was going to be, if I had all the ingredients necessary to make it or if there was even time to get it done before my boys got so hungry they started arguing. Menu planning has brought a great sense of calm in my home. Hopefully, having meals like Slow Cooker Roast Beef, Meatball Stew, and Cheesy Chicken Enchiladas planned for you will give you the same sense of calm in the new year.
We have many readers asking for all of the Monthly Menu Plans and the Printable pages to be in one location. So, we put them all together on a special page for everyone. Grab over 3 years worth of Budget Friendly Recipes and Menu Planning Tips too!
January Menu Plan
1 – HAPPY NEW YEAR – Chicken Noodle Soup and Soup Toppings
3 – Slow Cooker Beef Roast, Potatoes and Carrots
4 – Classic Spaghetti and Meatballs, Salad, Garlic Bread
5 – Chicken Nuggets and Oven Fries
6 – Ultimate Fried Egg Sandwiches and Fruit Salad
7 – Taco Ring, Chips and Salsa
8 –  Shredded Beef Lettuce Wraps and Rice
9 – Meatball Stew
10 – Tuna Macaroni Casserole and Applesauce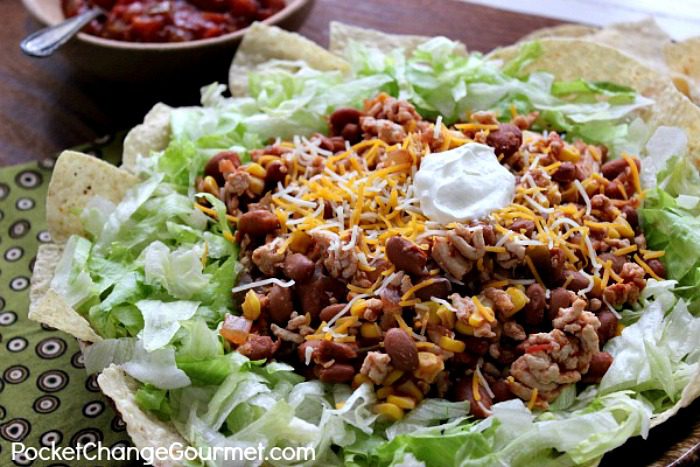 11 – Honey Hoisin Chicken Sandwiches, Potatoes and Green Beans
12 – Healthy Taco Salad
13 – Individual Chicken Pot Pies, Mashed Potatoes and Applesauce
15 – Homemade Beef and Barley Soup
16 – Bacon Cheeseburger Casserole
17 – Pulled Pork Sandwiches with Root Beer Barbecue Sauce, Oven Fries
18 – Oven Roasted Turkey Breast, Broccoli Grape Salad
19 – Make Ahead Sloppy Joes, Chips and Dip
20 – Breakfast for Dinner – Ham & Egg Casserole and Fruit Smoothies

22 – Cheesy Chicken Enchiladas
23 – Easy French Dip Sandwiches and Oven Fries
24 – Slow Cooker Teriyaki Wings and Rice
25 – Appetizers and Baked Potato Bar
27 – Cheesy Scalloped Potatoes and Ham, Salad
28 – Slow Cooker Beef and Noodles, Salad
29 – Chicken Fajitas, Chips and Salsa
31-  Classic Lasagna, Salad and Garlic Bread
Desserts for the Month