Using your Slow Cooker is one of the easiest and quickest ways to have dinner ready in a snap. I don't use my Slow Cooker near enough, and when I do I'm always reminder how super easy it is.
You are going to love today's recipe to help with your Back to School routine. This Slow Cooker Beef and Noodles Recipe has only 4 ingredients – you heard that right! It takes less than 5 minutes to toss together in the Slow Cooker and about 10 minutes to boil the noodles to serve with it.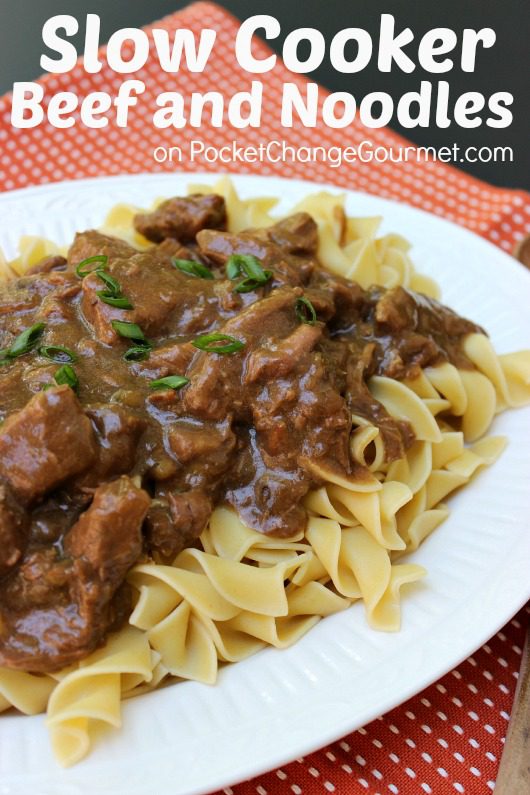 This recipe is so simple you won't believe it. Stew Meat is combined with French Onion Soup and Cream of Celery Soup, that's it, my friends!  You can also make this meal ahead, and store in the fridge over night or freeze up to 1 month.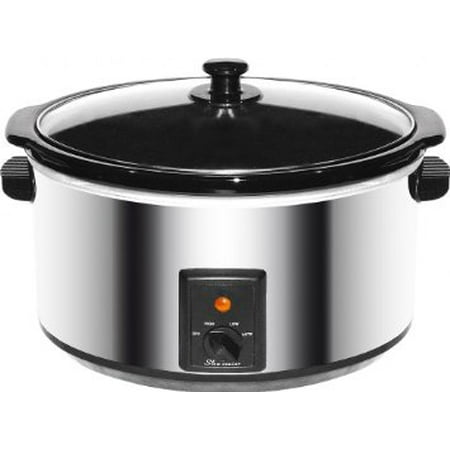 Buy at Walmart.com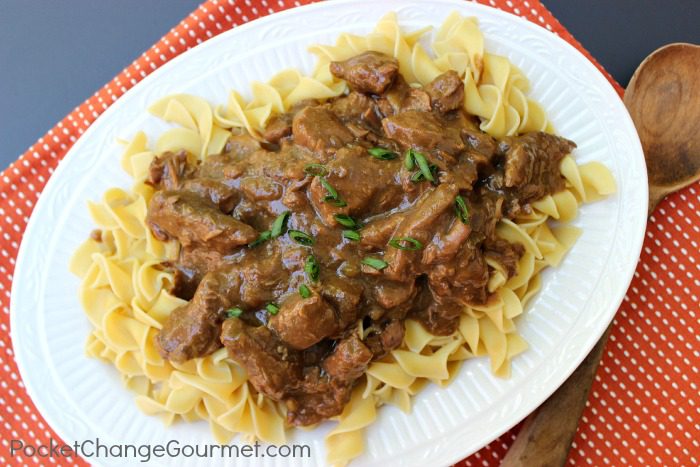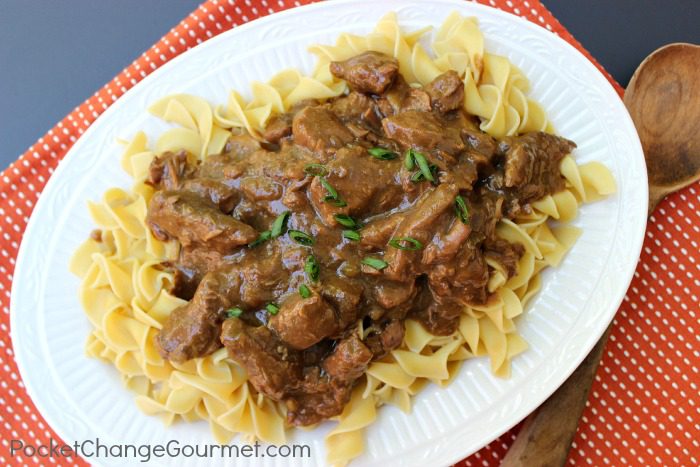 The Beef can be served with noodles, rice or mashed potatoes to complete the dish. Toss a bag of vegetables in the microwave while the noodles are cooking and you have dinner on the table in about 15 minutes.
Slow Cooker Beef and Noodles
On the table in under 15 minutes. A great make-ahead and freeze meal as well. Recipe on PocketChangeGourmet.com
Ingredients
1½ pounds stew meat, cubed
1 (10½ oz) can French Onion Soup
1 (10½ oz) can Cream of Celery Soup
Noodles,Rice or Mashed Potatoes to serve on the side
Instructions
Stir together beef and soups in slow cooker
Cover and cook on low for 6-8 hours
Serve with noodles,rice or mashed potatoes
We simply love Gooseberry Patch Cookbooks, and this recipe comes from one of our favorites – Simple Shortcut Recipes.