With a new year comes new, delicious recipes. However, before we get working on those, let's take a look back at the Best Recipes of 2014. Some are favorites every year and some are new to the top 10 this year but all are wonderfully tasting and great for the budget! 
Doug and I would like to take this opportunity to tell you how much we appreciate each and every one of you! Thank you for taking time out of your busy schedule to visit Pocket Change Gourmet! We have had an amazing year, and we are looking forward to 2015 being even better!
We would love to connect with you! Join the conversation on Facebook and come pin with us on Pinterest!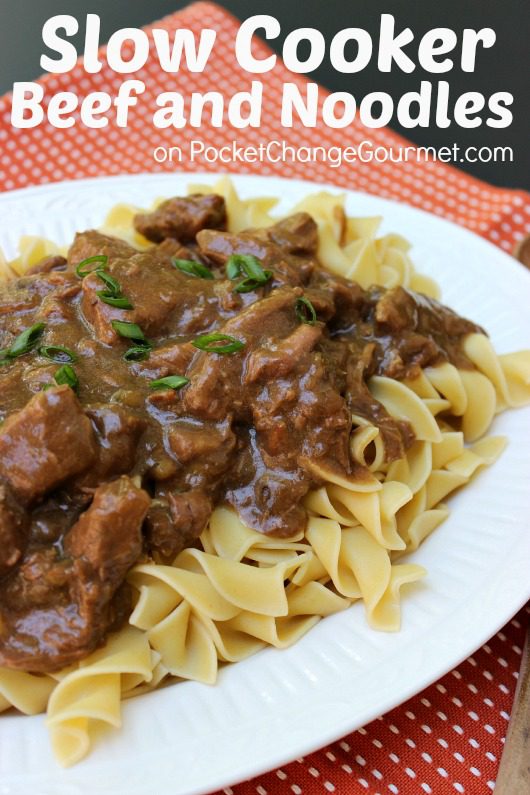 #1 – Using the Slow Cooker, made with just 4 ingredients and budget-friendly- this Slow Cooker Beef and Noodles recipe has it all! No wonder it's been a top post in the past and continues to be now.
#2 – Pancakes have to be one of the most beloved breakfast (and dinner) items around. Judging by how popular the Old Fashioned Homemade Pancakes recipe  has been for the past three years, we know we aren't alone in our love for all things pancakes!
#3 – Oven roasted turkey breast was again popular this year. It turns out delicious, moist and flavorful every time!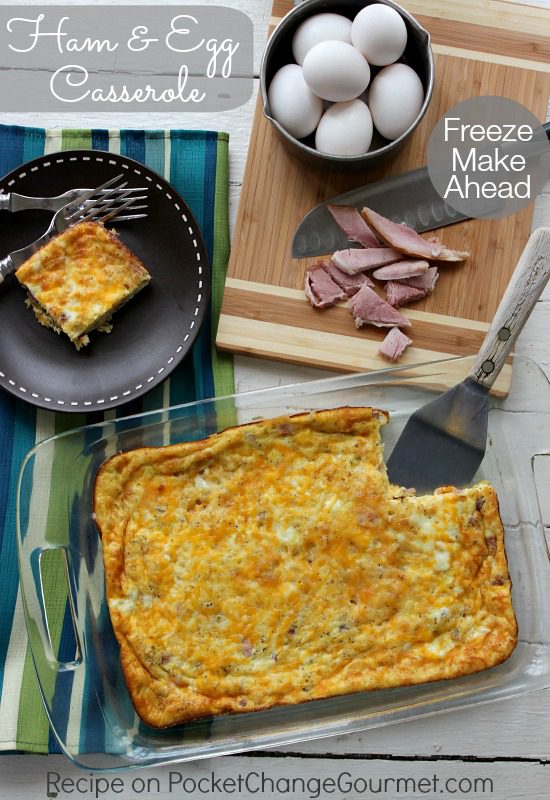 #4 – Breakfast for dinner is always a hit around here and this ham and egg casserole is great for both dinner and breakfast. It's definitely one of our top posts AND meals.
#5 – Cheesy slow cooker enchiladas were a big hit around here both on the blog and at home. They are great for the budget and delicious to eat!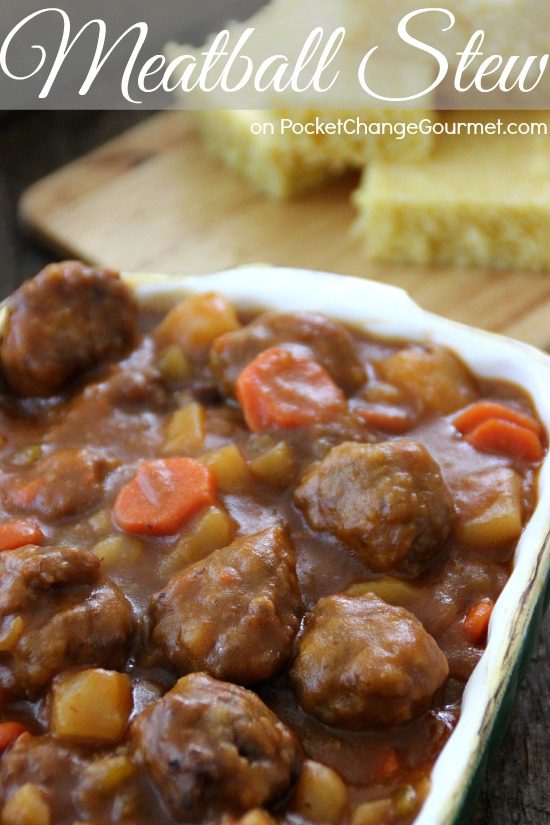 #6 – Meatball stew is a hearty meal that goes great with mashed potatoes, noodles, or cornbread. It's delicious and when made in the slow cooker, it's time-saving, too.
#7 – Whether you are entertaining, giving it as a gift or eating it at home for a football tailgating party, this Cheese Ball recipe will be a hit for everyone.
#8 – One of my favorite items to order at Cracker Barrel is the Fried Apples. This copycat recipe is a hit at my home and is sure to be at yours as well.
#9 – The Printable Menu Plan page on the blog is a very popular place to visit. With monthly menus to fit your budget and busy schedule, it is sure to help you get through 2015 with less stress.
#10 – One of the best ways to cut back on your grocery budget is to purchase meat during the holidays when it's on sale. This Easy Cheesy Pasta and Ham is a delicious recipe that can be made ahead, frozen or served right away. And it uses up leftover ham too!
Thanks for taking a look back at the best of 2014 on Pocket Change Gourmet. 2015 is going to be an even better year filled with delicious recipes, helpful tips and budget-friendly menu plans!