Happy Sunday! Are you busy getting ready for Thanksgiving? We have bought our turkey, it's chillin' in the fridge and all the fixins' are in the pantry ready to go. If you need some help with how to set your table, make a centerpiece or even dessert ideas, pop on over to the Thanksgiving Countdown, there are 12 days of helpful tips that will make your Thanksgiving relaxing!
Don't forget we created a Printable Menu Plan for you! And don't forget to enter our Hickory Farms Giveaway!
Monday ~ Asian Pineapple Chicken and Rice
Tuesday ~Mexican Mac & Cheese
Wednesday ~ Broccoli & Cheddar Soup in a Bread Bowl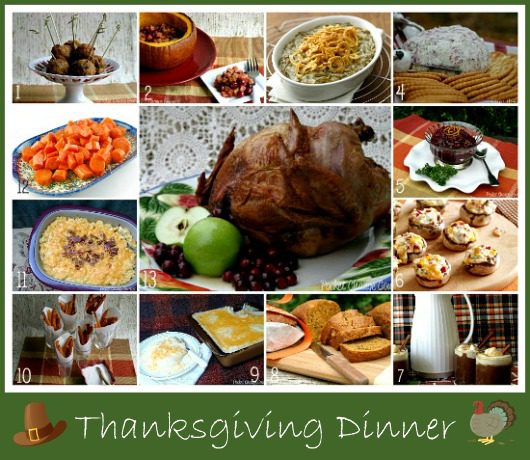 Thursday ~ Thanksgiving Dinner – Turkey and all the trimmings
Friday ~ Leftovers
Saturday ~ Turkey Casserole – make 2 and freeze 1 for later
Sunday ~ Appetizers
Dessert for the Week – Thanksgiving Dessert and Pies
Are you ready for Thanksgiving? Are you cooking or visiting?