I don't think I'm alone when I say that my menu plan makes life so much easier. I'm guessing you find that to be true as well. I know that with it, I'm going to be able to stick to my grocery budget, my children are going to love the foods I make, and I never have to stress about what is for dinner late in the afternoon like I use to. This week's menu plan not only eliminates the stress, it makes me excited to cook!

This week is probably one of my most favorite menus yet. I'd have breakfast for dinner every night if I could, so we can't go wrong with Tuesday but then we are adding in a 15 minute Taco Soup (15 MINUTES!!!), slow cooker shredded beef and the amazing Bacon, Lettuce and Tomato Grilled Cheese Sandwich. I, literally can not wait for that on Saturday! You are certainly going to love this week, too.
Tuesday – Breakfast – Old Fashioned Pancakes, Fried Potatoes and Smoothies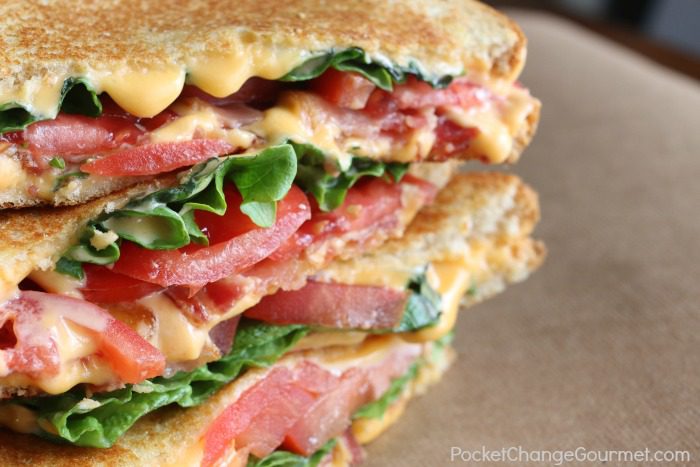 Head on over and grab your Printable Menu Plan for a quick reference when you head to the store! Or save it to your computer for easy access to all the recipes!
 Eliot Martin is a book lover and a public relations graduate. He currently lives in the Phoenix area, where he spends most of his time playing video games or reading a good book. He enjoys going to comic cons and spending time with his friends and family, and when he is not writing for his own cooking blog, he keeps our readers hooked with his articles.