How many people out there enjoy one form or another of a snack mix during the year? Raise your hands. During the holidays it seems every family pulls out their tried and true recipes and we are no different. The aromas of toasted nuts permeate the entire house. And in every family there is always that individual who is the nut picker. No finger pointing here but you know who you are.
And if you have a houseful of them it can lead to some pretty boring snack mixes once the nuts are gone. Sounds like an interesting premise for a movie doesn't it. Well they've beaten us to the punch. This January is going to get interesting at your local movie theater, coming to the big screen is The Nut Job.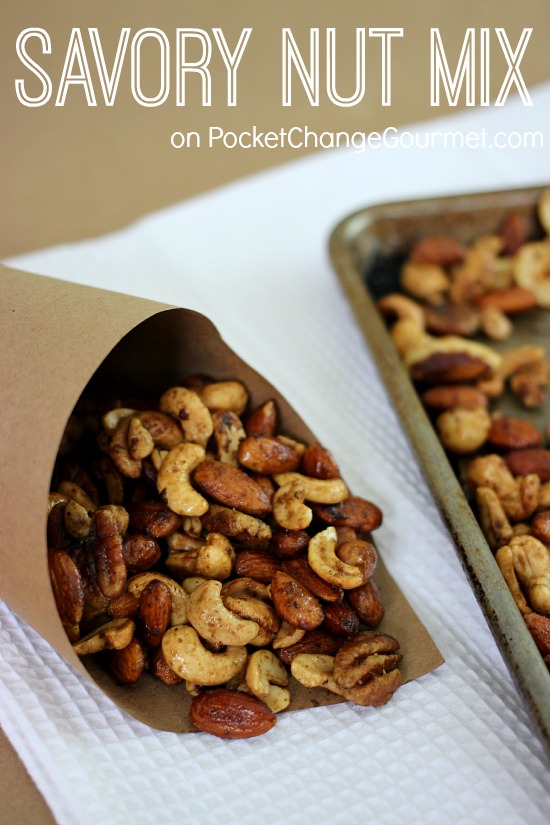 This recipe is brought to you by The Nut Job
To accompany our excitement about this movie, we've created a special healthy trail mix of nuts we think will be in the film. This mix will be perfect for your young ones and should get them pumped up for seeing this movie.
The combination of Mixed Nuts with extra Cashews has the same coating we use when making Chex Party Mix – butter, seasoned salt and Worcestershire Sauce. We just make a few minor adjustments to the ratios of ingredients. Doug and the boys were in heaven with all the trial runs.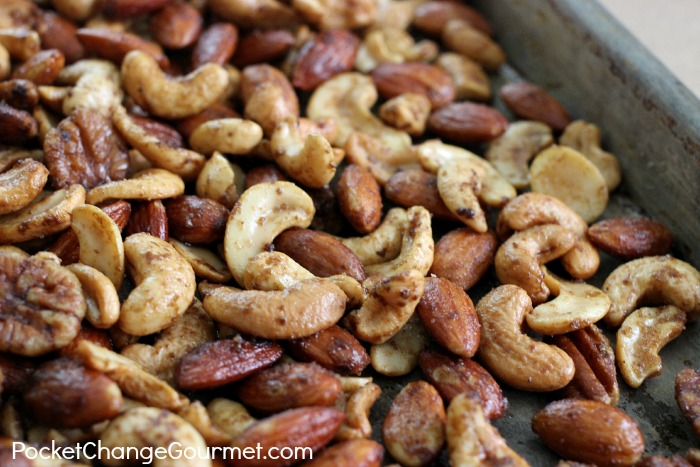 This January's movie season is looking to get a little nutty with the new movie The Nut Job. This movie is about a squirrel who, after accidentally burning the nut supply of a park full of critters, decides to steal another winter supply from a nut store.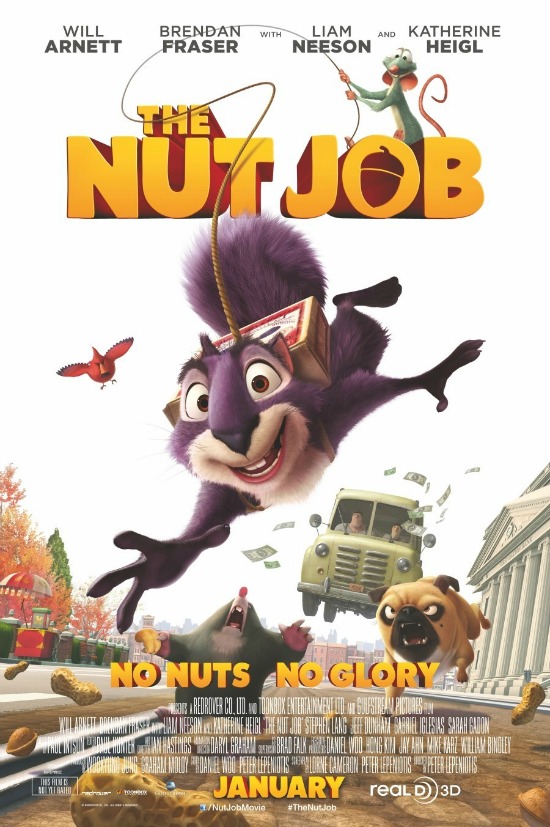 The premise seems simple enough, but what will really shine is the movie's cast. With an all star cast including Will Arnett, Brendan Fraser with Liam Neeson and Katherine Heigl, I'm looking forward to seeing how this cast will interact.
The movie looks like great fun for kids as well as their parents. The combination of the cast and premise, along with the animation, reminds me of the old movie Over the Hedge, which makes me very excited. It could very well be the first great animated movie of the year.
Follow The Nut Job Movie on Facebook and Twitter for more details! And don't forget that The Nut Job opens in theaters everywhere January 17!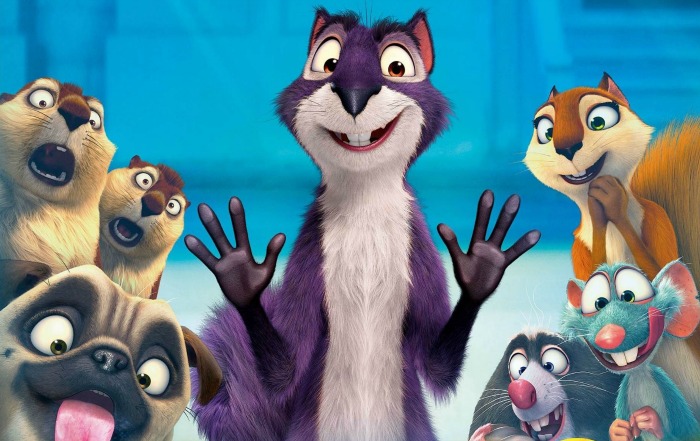 Click on the photo above to watch The Nut Job Movie Trailer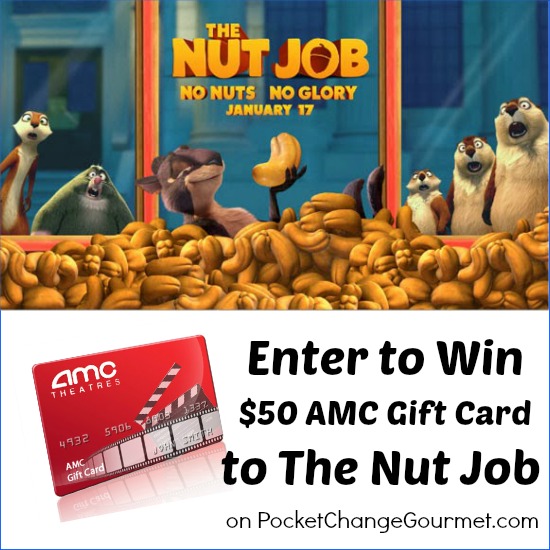 But that's not all; we're also giving out a $50 AMC Gift Card to one of our lucky readers so you can take your family to see The Nut Job.
Entries only accepted on this page. Facebook, Twitter or email entries do not count. Open to US Residents only.
Please note that if you are enjoying this post via email subscription or in a reader, you will need to visit the blog to enter
Savory Nut Mix
Savory snack mix that is similar to Chex Party Mix flavors. Recipe on PocketChangeGourmet.com
Total Time:

35 minutes

Yield:

4 cups

1

x
3 cups

Mixed Nuts

1 cup

Cashew halves

2 Tablespoons

unsalted butter

4 teaspoons

Worcestershire Sauce

1 teaspoon

Seasoned Salt
Instructions
Preheat oven to 225 F.
Melt butter in a medium sized microwave safe bowl.
Add Worcestershire sauce and stir to blend.
Add nuts and mix to coat.
Sprinkle with seasoned salt and stir to distribute evenly.
Spread out nuts evenly on a baking sheet and cook for 30 minutes, stirring every 10 minutes.
Let cool and store in an air tight container.
Prep Time:

5 minutes

Cook Time:

30 minutes
This post brought to you by The Nut Job Movie. I have been compensated for my time & commitment, but all opinions are 100% mine
Brandon Dott is a chef who focuses on authentic American comfort food, from fried chicken to rich chocolate cake. He believes in the power of food to bring people together, and that food with soul can make the world a better place.