No reason to break the bank! Serve one of these Christmas Appetizer Recipes to family and guests and they will LOVE them!

From veggie trays shaped like Christmas trees – to Slow Cooker Teriyaki Chicken – to Cheese Balls – there is something for everyone in this amazing list of Christmas Appetizer Recipes.
Who doesn't love cheese ball and crackers? This Cheese Ball recipe is one that I have been making for years. I serve it at almost every party and holiday we have.
This fruit and cheese tree appetizer can be prepped ahead of time by washing the fruit and cutting cubes of cheese (or save yourself even more time by buying the bags of cheese already in cubes). This can be quickly assembled just before your guests arrive.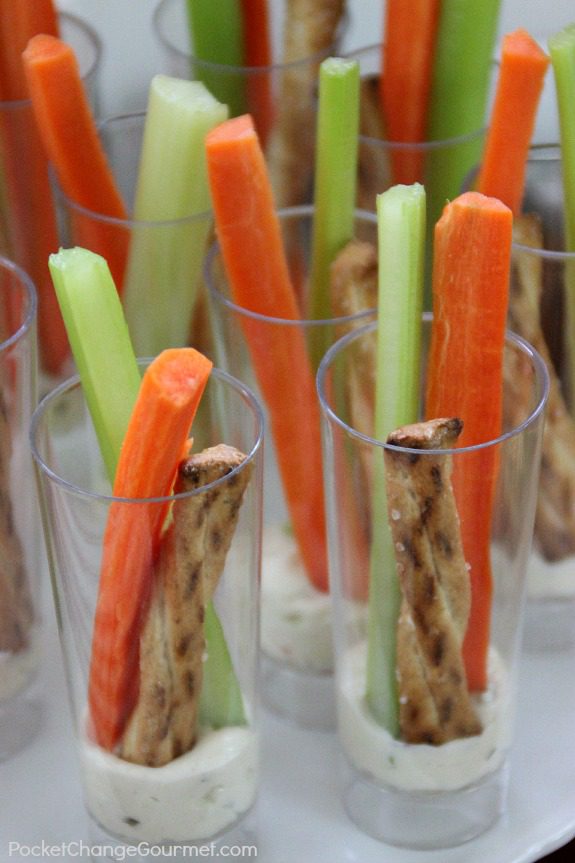 Another great appetizer to prep ahead of time is an easy vegetable dip. The vegetables and dip can be prepared the night before and the dip can be ladled into the cups hours before guests arrive. Just pop in the veggies and pretzels into the cups as you serve them and you'll have another great appetizer ready to go without much stress.
Your Slow Cooker makes this next appetizer stress free as well. Teriyaki chicken can be thrown into the pot in the morning and just before guests arrive, thicken up the sauce and ladle into individual serving dishes. You can keep the rest warm in the Slow Cooker until it is needed for serving.
Christmas isn't complete without a wreath. Better yet, why not make it a wreath you can eat? A must-have recipe for holiday gatherings, this Mini Sausage Wreath from Free-n-Fun Christmas is simple and quick to make and is a marvelous centerpiece for your table of Christmas appetizers.
These Teriyaki Meatballs from Mom on Time Out are perfect for your holiday table! Who doesn't love meatballs? We do!
How fun is this Appetizer Tree from Redhead Can Decorate? Surprise your family and guests will this easy to put together Christmas appetizer tree!
And don't forget your veggies! This Christmas Tree Vegetable Platter is super easy to put together.
Anna Bolt is an avid reader and writer who enjoys working on projects in her spare time. She currently works in social media management in addition to cooking. She mostly enjoys working on articles about cooking, movies, music, and pop culture. In her spare time, Anna enjoys preparing fancy meals for the entire family.