Baseball games, barbecues, camps, and vacations are the highlights of most Junes in my family. If June means any of these for you, this monthly menu plan will help your month run smoothly, especially if a vacation is on the horizon. Before your family leaves for a trip, be sure to stock a meal or two in the freezer for when you return. By doing so, you ensure that your family is back to eating homemade goodness even when you are too tired to make a full meal! Hashbrown casserole with ham is a great meal to have waiting in the freezer for when you arrive home.

We have many readers asking for all of the Monthly Menu Plans and the Printable pages to be in one location. So, we put them all together on a special page for everyone. Grab over 3 years worth of Budget Friendly Recipes and Menu Planning Tips too!
June Menu Plan
1 – Make Ahead Sloppy Joes, Veggies and Dip
2 – Easy Barbecue Chicken Salad
4 – Cheesy Chicken Divan and Salad
5 – Grilled Bacon Wrapped Hot Dogs and Smokehouse Grilled Barbecue Beans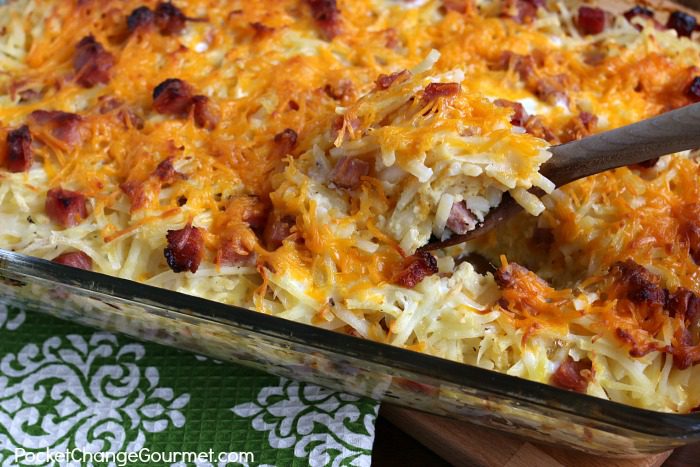 6 – Hashbrown Casserole with Ham, Fruit Smoothies
7 – Easy French Dip Sandwiches
9 – Honey Hoisin Chicken Sandwiches
10 – Homemade Pizza Rolls and Salad
11 – Bacon Ranch Chicken Strips and Deli Pasta Salad
13 – Slow Cooker Teriyaki Wings, Rice and Salad
14 – Ultimate Fried Egg Sandwich and Fruit Salad
15 – Taco Ring, Homemade Pico de Gallo and Chips
16 – Italian Meatball Subs and Pizza Pasta Salad
17 – Ham & Cheese Pockets, Mac & Cheese
18 – Barbecue Chicken and Rice
19 – Happy Father's Day! Surprise Dad with a special meal!
21 – Cheesy Bacon Pull Apart Breakfast Biscuits and Fruit Salad
22 – Seven Layer Southwestern Salad
23 – Pulled Pork Sandwiches and Broccoli Grape Salad
24 – Pizza Casserole and Salad
25 – Grilled Chicken, Seven Layer Salad and Razzle Dazzle Berry Tea
26 – Birthday Dinner for Youngest Son – Hot Dog Bar, Pizza Dip, Chips and Ice Cream Slushies
27 – Burgers, Grilled Potatoes with Mushrooms
28 – Appetizers – Supreme Pizza Dip, Stuffed Mushrooms, Baked Potato Bar
29 – Slow Cooker Green Beans, Corn on the Cob, Salad
30 – Slow Cooker Chicken Sandwiches, Pasta Salad
Desserts for the Month
Brandon Dott is a chef who focuses on authentic American comfort food, from fried chicken to rich chocolate cake. He believes in the power of food to bring people together, and that food with soul can make the world a better place.