Christmas is fast approaching, only 4 more days! Do you know what you will be serving?  All week long we have been sharing some of our favorite Holiday Recipes including Main Dishes, Side Dishes, Salads, Dips and Spreads.
Today we are rounding out our Holiday Menu with Festive Drinks and a recipe for Holiday Surprise Punch. We have a delicious recipe for you that you can serve with or without alcohol, and we have rounded up a few drinks for the adult crowd as well as the kids!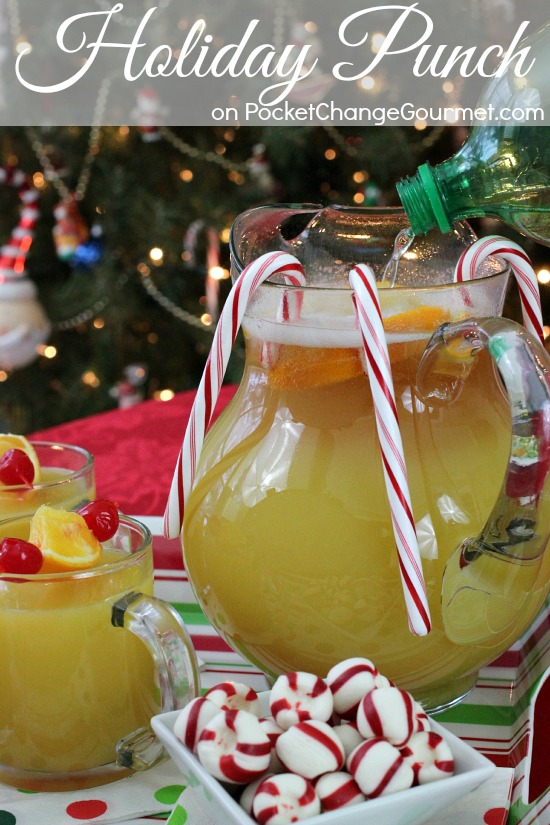 This recipe for Holiday Surprise Punch came from the Walmart Holiday Entertaining Guide. It has a combination of orange juice concentrate and pineapple juice giving it a citrus flavor, and the addition of peppermint extract makes it festive for the Holidays, and the Ginger Ale gives it a little fizz.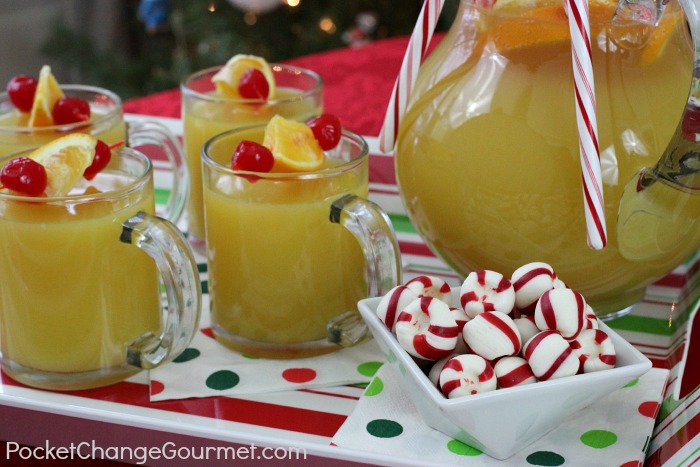 This Holiday Punch is definitely kid friendly, but you could certainly add a bit of Peppermint Schnapps to it for the adult crowd.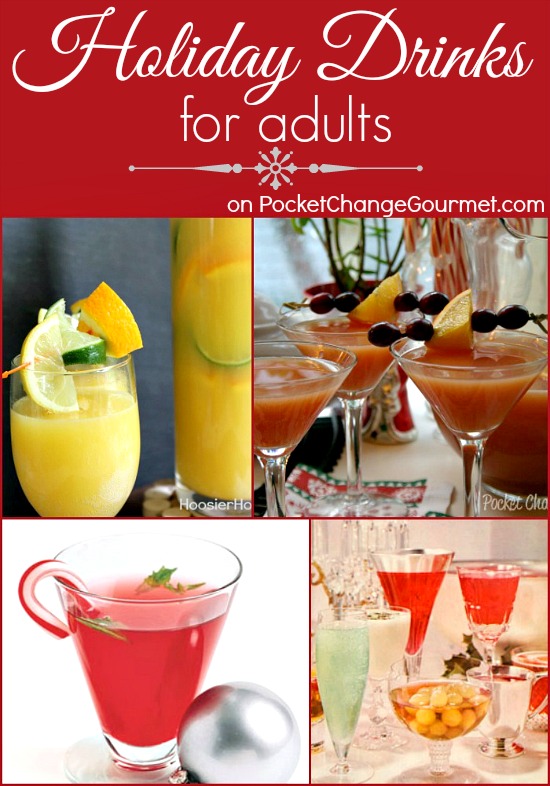 Festive Holiday Drinks for Adults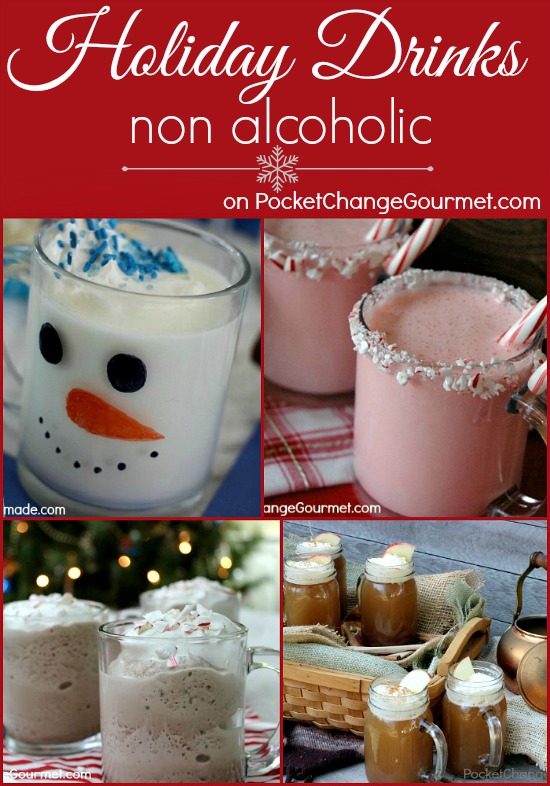 Non Alcoholic Holiday Drinks
Holiday Surprise Punch
Festive holiday drink with or without alcohol. Recipe from PocketChangeGourmet.com
Ingredients
1 (6 oz) can frozen orange juice concentrate
1 (46 oz) can pineapple juice
1 (2 liter) bottle Canada Dry Ginger Ale
½ teaspoon peppermint extract
Maraschino cherries for garnish
Fresh Oranges for garnish
Instructions
Combine juices in pitcher or punch bowl, add peppermint extract
Cut oranges and add cherries and oranges to small plastic toothpicks for garnish
When you are ready to serve, add chilled Ginger Ale to punch
Notes
You can also add Peppermint Schnapps for the adult crowd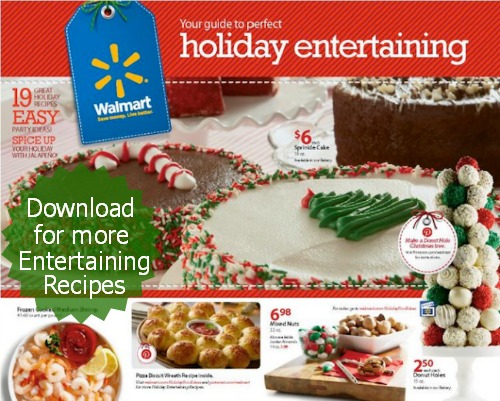 Click on the photo above to see more Entertaining Recipes and Ideas from Walmart or visit Walmart.com