It's that time…time to start baking and enjoying all the delicious Fall flavors! Recently, when we were making the Apple Pie Filling, I found myself without Apple Pie Spice in the pantry. Making your own spice blends is very easy, takes only minutes and can save you money too!
Apple Pie Spice has only 4 spices…cinnamon, nutmeg, allspice and ground ginger. The recipes using Apple Pie Spice are endless, I found 11 that I think you will like.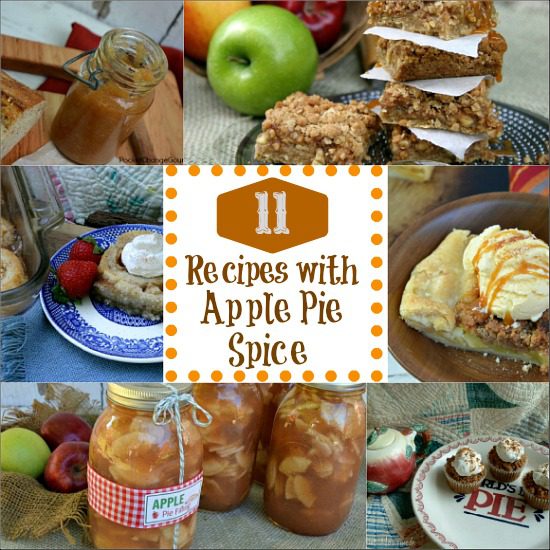 11 Recipes with Apple Pie Spice
Apple Pie Spice Recipe
Apple Pie Spice for your Fall Baking. Recipe from PocketChangeGourmet.com
Ingredients
¼ cup cinnamon
2 teaspoons nutmeg
1 teaspoon allspice
1 teaspoon ground ginger
Instructions
Mix all spices together
Store in an airtight container
Need to know which Apple is best for your baking or cooking? Check out our complete guide!