Welcome back to Delicious Dishes Recipe Party #11.
We hope you're having a nice week and that it's beginning
to look like spring where you live!
We had another fun party last week and can't wait to see what you're sharing with us today!
Delicious Dishes is a weekly link party where bloggers can share their
most delicious recipes all while checking out the amazing recipes that
other bloggers are sharing.
Each week we will be featuring our favorite recipes from the week before
and pinning them to our Delicious Dishes Pinterest board.
We hope you'll have fun with our party…we know we will!
 And remember…each link you share here will be  seen on each of the blogs listed below… 
Whole Food | Real Families
Walking on Sunshine Recipes
Let's get started with a look at the favorites from last week's party…
from Not Just a Housewife
These THREE recipes were all tied with the MOST CLICKS last week…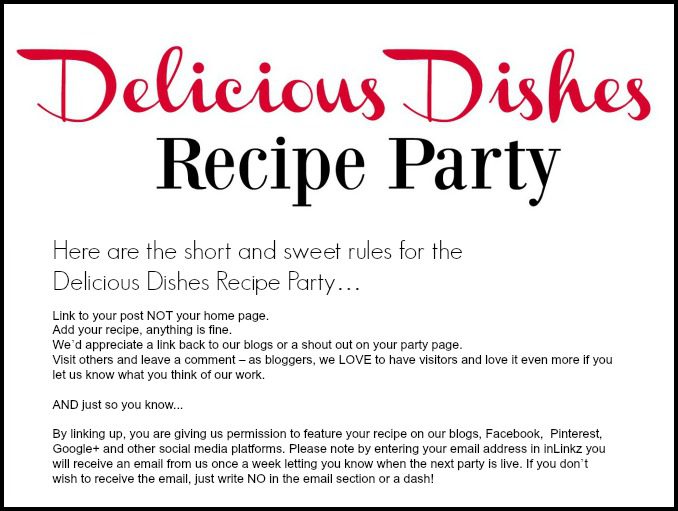 We pin all your amazing recipes! 
Now let's get this Delicious party started!  
Mark is a self-taught cook specializing in Asian cuisine. Mark's passion for food began at a young age when his parents finally allowed him to attempt cooking. Since then, he's found himself experimenting in the kitchen, watching cooking shows, and reading food blogs. Mark lives in Toronto, Canada, where he works as a restaurant chef.