Well we don't have a recipe for you today, we have three! Yep three of our family friendly recipes are featured in a new book… That Works For Me!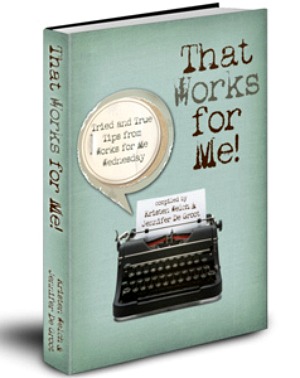 Written by Kristen Welch from We Are That Family and Jennifer De Groot a freelance writer, That Works For Me Book is jam packed with TONS of great tips…in fact over 800 of them!! The categories range from Baby to Travel and everything in between! And at ONLY $8…that's a steal!
Here are the recipes from Pocket Change Gourmet that were chosen…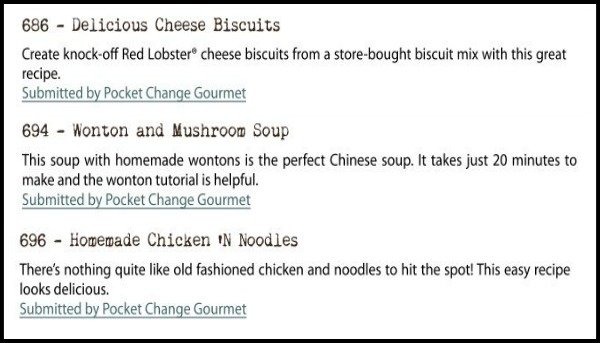 Liz is one of the select bloggers featured in the book and there are helpful tips from Hoosier Homemade as well that include  how to Pack a Summer Survival Kit or learn how to Strip Wallpaper!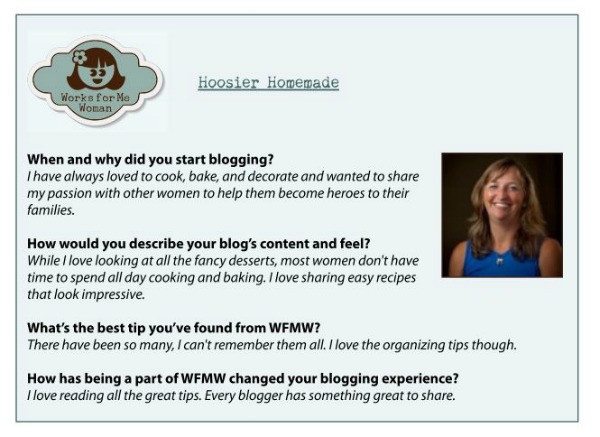 We have three copies of That Works For Me that we are giving away over on Hoosier Homemade!
Can't wait to win?? BUY your copy of That Works For Me!!  It will be the best $8 you've spent in a long time!
 Eliot Martin is a book lover and a public relations graduate. He currently lives in the Phoenix area, where he spends most of his time playing video games or reading a good book. He enjoys going to comic cons and spending time with his friends and family, and when he is not writing for his own cooking blog, he keeps our readers hooked with his articles.