Have you been keeping up with our Holiday Gifts from the Kitchen series? Here's a look at what we have shared for the holiday's, and what a scrumptious collection it is. From the family favorite Chex Party Mix to the simple but fantastic Wine Bottle Cover we have enjoyed creating and sharing our ideas with you. Hopefully these ideas will help you bring joy into someone's life in the kitchen because isn't that what we all want this season.
And of course we don't want to leave out all the bakers out there, here are some sweets that are really easy to make and would make a great addition to a gift basket.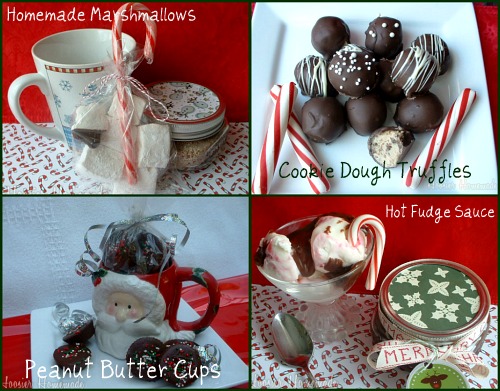 We hope you have enjoyed these gifts as much as we have enjoyed sharing them with you. What gifts are you hoping for this year?
Linking to…Saturday Night Special, Saturday Sevens, Sundae Scoop, Made By You Monday
Anna Bolt is an avid reader and writer who enjoys working on projects in her spare time. She currently works in social media management in addition to cooking. She mostly enjoys working on articles about cooking, movies, music, and pop culture. In her spare time, Anna enjoys preparing fancy meals for the entire family.