We're cooking up a storm almost everyday in our kitchen and with all that delicious work going on having innovative and quality cookware can save you in a pinch. I have had the chance to get an advance look and feel of the Rachael Ray Collection of Kitchenware that will be available starting March 24, 2013 at Walmart.
Skillets and pots can be so very utilitarian but not these, just look at the bright colors! They look great, from the sauce pans and skillets perfect for searing meat or a cheesy grilled cheese sandwich to the ultimate saute pan. They worked great from the stovetop to the oven. And they're pretty enough to go straight to the table.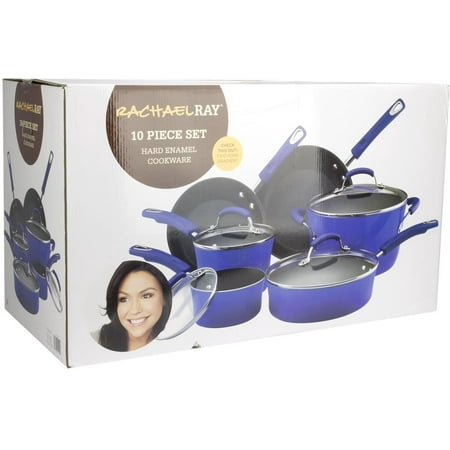 Buy at Walmart.com
Orange not your color? Don't fret, you can get also get it in red, green, purple and yellow on Walmart.com starting March 9th or grab a blue or orange set like mine at the store starting March 24th at your local Walmart store.
We liked how big and chunky the handles are, they make them easy to grasp. Although you'll still need to be careful and use a potholder because they do get a little warm when being used.
Now let's talk about some of her gadgets. When I  think of some of the things that aggravate me in the kitchen none is more nasty than the messes that seem to grow and overwhelm the counters. Well these tools help get those under control. There's the garbage bowl, although it just might be too cute to use for that purpose alone. I liked the rubber on the bottom of the bowl so it stayed in one place and didn't scoot around the counter.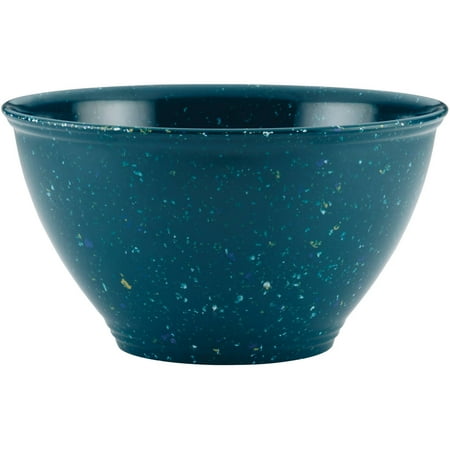 Buy on Walmart.com
And then there's one of Rachael's own design the Lazy Spoon, designed to rest on the pans's edge so drips stay in the pan not on the stovetop. At first I really wasn't thinking that I was going to use this feature, I just figured it was a gimmick to get everyone to buy yet another spoon for cooking.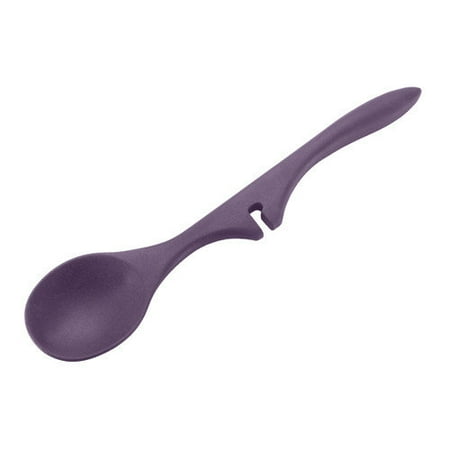 Well, go get these spoons! Having these spoons setting right on the edge of the pan meant not having a mess on the stove, they're always where you leave them.
 Eliot Martin is a book lover and a public relations graduate. He currently lives in the Phoenix area, where he spends most of his time playing video games or reading a good book. He enjoys going to comic cons and spending time with his friends and family, and when he is not writing for his own cooking blog, he keeps our readers hooked with his articles.