While poppy seed chicken may not be a well known dish, it should definitely be on your "must try" list! This , casserole features chicken and poppy seeds with an assortment of cheeses or spices and is a welcome change from the same old chicken dish.
Casseroles sound old-fashioned, like something people ate in the 1950s and 1960s, but they are a cost-effective way to prepare meals and combine delicious, nutritious ingredients to keep your family nourished and taste buds happy.
A casserole is a meal baked in the oven that combines meat, poultry, fish, pasta, rice or vegetables in various combinations. You bake or broil the casserole ingredients into a one-dish dinner. Casseroles aren't as simple to make as crockpot meals, but they are easier to cook than a two or three dish meal.
The main ingredients of this casserole include:
Chicken
Poppy seeds
Crackers, rice, or grain
Salt and pepper
Spices
Yogurt, canned soup, or sour cream
What You Should Know about Chicken
Chicken has been a popular choice for consumers because of its high protein and low-fat content, as well as its availability and price. A three-ounce serving of chicken contains 27 grams of muscle-building protein, so it's an excellent meal if you want to lose weight, get stronger, or improve your heart health.Be aware that many commercially-raised chickens receive antibiotics, and may cause health problems for humans. Choose birds with "grain-fed," "100% natural" or similar information on the labels to avoid potential health issues.
Storing and Preparing Chicken
Chicken is relatively inexpensive, and you can build many meals around it. Buying chicken in bulk is an excellent way to save money and prevent extra trips to the supermarket.
You should familiarize yourself with how to store, handle and prepare chicken to prevent contamination and make tastier poppy seed chicken, chicken nuggets, fried chicken, or other chicken dishes.
Wash hands with soap and water before and after working with raw chicken. Wash utensils, cutting boards and any surface the raw chicken touches with hot, soapy water immediately after use. Don't wait until later – you may forget, and this can cause cross contamination or even salmonella.
Use one set of utensils when handling raw chicken, and another set of utensils when handling other foods. Scrub any cutting board used for raw chicken before putting cooked chicken (or other foods) on it.
Wash cutting boards with hot water and soap after every use. Scrub cutting boards with a bleach and water solution occasionally. Use one tablespoon of bleach with each gallon of water.
Cook chicken completely to avoid salmonella and other foodborne illnesses. Buy a meat thermometer and insert it to ensure the breast meat has an internal temperature of 170 degrees Fahrenheit minimum. Thigh meat should have a 175 Fahrenheit minimum temperature.
Freezing and Thawing Chicken
Don't defrost chicken in the microwave (even using the defrost setting) or on your kitchen counter. After thawing chicken, cook it immediately or throw it away – don't refreeze it. You can cook frozen chicken if you forget to thaw it – there won't be any health repercussions, it will simply take longer to prepare.Keep chicken cold enough to prevent bacteria growth and extend shelf life. Food poisoning is caused partially by food that isn't sufficiently chilled. Buy chicken that's cold to the touch, and add it to your cart right before you pay for your groceries.Place your chicken in a refrigerator that's at least 40 degrees Fahrenheit, or preferably colder. You should use chicken within two days of buying it or put it in the freezer.Check your refrigerator for the correct temperature by using a refrigerator thermometer. Don't depend on the numbered setting built into the fridge.
The Health Benefits of Poppy Seeds
Poppy seeds are tiny oilseeds made from opium poppies. It takes one to two million poppy seeds to make up a pound of seeds.
Poppy seeds don't have narcotic properties even though they come from the Papaver somniferum, or opium poppy, plant. The seeds have a nutty, crisp flavor and have a blackish-blue color.
Contrary to a plotline on an episode of the 1990s situation comedy, Seinfeld, poppy seeds don't usually interfere with the results of a drug test. Given how sensitive drug testing has become, however, you may want to wait at least two days before taking a drug test after eating poppy seeds.
Poppy seeds contain fiber to improve digestion. A tablespoon of these seeds has two grams of fiber. Poppy seeds also have iron and copper to help form new red blood cells and prevent anemia. The iron in poppy seeds increase blood flow to the brain and helps maintain cognitive function.
A tablespoon of poppy seeds has 62.9 milligrams of potassium. Potassium relaxes blood vessels and increases blood flow to reduce hypertension. Poppy seeds also contain heart-healthy magnesium, which relaxes you and helps you sleep better at night.
Poppy Seed Chicken Casserole Recipes
Chicken and poppy seeds are the basis for this favorite casserole recipe, and you can make it rich and hearty or light and healthy, depending on the additional ingredients. Add cream cheese, canned soup and lots of butter for a high-calorie meal, or whole rice and grain for meals with fewer calories and less fat.Here's easy-to-make casserole takes an hour and ten minutes total for preparation and cooking. Preparation takes 20 minutes, and cooking takes 50 minutes.
Ingredients:
Four skinned, boned chicken breast halves
Half-cup melted butter
Eight ounces sour cream
One can cream of chicken soup
One sleeve of Ritz crackers
Two cups shredded cheddar cheese
One or more teaspoons of poppy seeds, according to taste
Directions:
Put chicken in a large pot and cover them with water. Boil water, then cover pot and put heat on medium flame. Simmer about 25 minutes, until chicken isn't pink in the middle. Drain water and shred chicken with a fork or your hands.
Heat the oven to 350 degrees Fahrenheit. Mix butter, crackers and poppy seeds in one bowl. Mix sour cream and cream of chicken soup in another bowl and pour half of the sour cream/soup into a baking dish. Now add the chicken, and put the rest of the soup/sour cream on top of it.
Put shredded cheddar cheese on the soup mixture, and add the crackers/butter/poppy seed mixture on top of the cheese. Bake in your oven for 30 minutes until cheese has melted.
Nutrition:
Every serving of the easy to make poppy seed chicken casserole has 593 calories and 45.7 grams of fat and 142 mg of cholesterol. There are 900 mg of sodium (36 percent of the daily allowance) 223 mg of potassium, 28.4 grams of protein, 31 mg of magnesium and 353 mg of calcium.
Cheese And Chicken With Poppy Seeds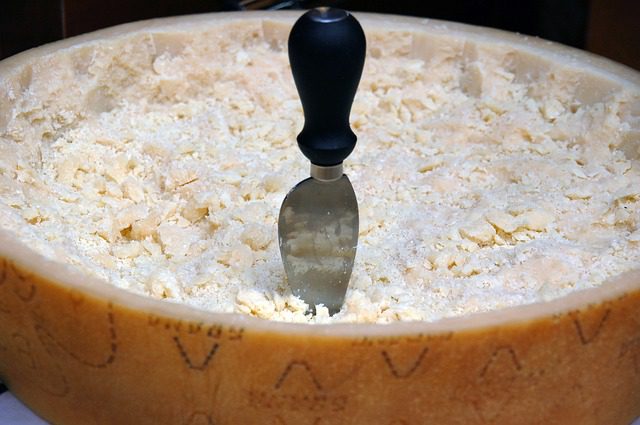 Photo by lovepetforever from Pixabay.com
Serve six people with a cheese and chicken poppyseed casserole. This chicken dish is easy to cook, but you'll need to assemble over 20 ingredients before cooking the pasta and chicken. Any cook with experience and patience can master this recipe.
Ingredients:
butter
onions
celery
carrots
salt
pepper
thyme
flour
lemon zest
Half and Half
sour cream
chicken stock
Swiss cheese
rotisserie chicken
egg noodles
poppy seeds
Worcestershire sauce
hot sauce
parsley
Ritz crackers
garlic
grated Parmigiano-Reggiano cheese
celery seeds
Directions:
You'll make the sauce in a skillet with butter, salt, pepper, poppy seeds, cheese, spices, Worcestershire and hot sauce, and then add chicken and boiled noodles. Place all ingredients in a casserole dish and top with crackers and Parmigiano-Reggiano cheese Brown the casserole in your oven.
Healthy Poppy Seed And Chicken Casserole
Image by MissSuki from Pixabay.com
The Ritz cracker versions of chicken and poppy seed casserole may be too rich in calories, salt, and fat for many people.
This healthy recipe takes 10 minutes of preparation time and 20 minutes to cook. This casserole serves six people.
Ingredients:
Two tablespoons flour
Three tablespoons butter
One cup of milk
Two teaspoons kosher salt
One teaspoon ground pepper
One teaspoon minced garlic
One and a half cups chicken stock
One teaspoon turmeric
One tablespoon chia seeds
One tablespoon poppy seeds
One teaspoon onion powder
Two cups cooked chicken
Half cup crushed butter crackers
One cup plain Greek yogurt
Three cups cooked quinoa
Directions:
Melt butter and whisk flour and garlic in a pot over medium heat. Cook for a minute, then whisk in chicken stock, milk, salt, onion powder, turmeric, and pepper. Add chia and poppy seeds. Boil the mixture and then reduce to low heat.
Add yogurt, cooked chicken, and quinoa and stir the mixture. Heat thoroughly.
Turn on your broiler. Melt the remaining butter in a pan. Take the quinoa/chicken mixture and top it with cracker crumbs and melted butter in a broiler-proof pan. Broil casserole until it is brown on top.
You can use a rice and quinoa combination instead of quinoa, or poppy seeds without chia seeds if desired.
Healthy chicken with poppy seeds has 367 calories per serving, with 135 calories from fat. This casserole has 333 mg of potassium, 54 mg of cholesterol, 4 grams of sugar and 21 grams of protein per serving. Each serving has 5.9 percent of the daily requirement of Vitamin A and 15.5 percent of the daily requirement of calcium.
Featured Image by Devanath from Pixabay.com
Mark is a self-taught cook specializing in Asian cuisine. Mark's passion for food began at a young age when his parents finally allowed him to attempt cooking. Since then, he's found himself experimenting in the kitchen, watching cooking shows, and reading food blogs. Mark lives in Toronto, Canada, where he works as a restaurant chef.