This week the weather is starting to cool as Fall starts its way in, but we're not done bringing the heat this week! Keep things warm with these hot meals.
We've got a lot of variety in our home made meals this week. From ham to chicken and even steak, there's something this week to please everyone.


Wednesday – Mini Taco Cups, Rice and Refried Beans



Saturday – Steak Dinner, Baked Potatoes and Salad


Head on over and grab your Printable Menu Plan for a quick reference when you head to the store! Or save it to your computer for easy access to all the recipes!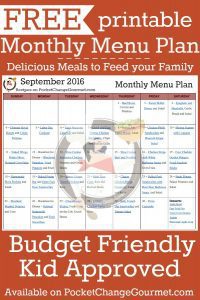 3+ Years of Monthly Menu Plans