We made it to another week in February! This week surely is the shortest one in the whole year and we are feeling it around here. I love that the menu planning is already done and all I need to do is pick up a few things from the store. I truly hope you enjoy what's on the menu this week. It's going to be a good week, so let's get started on showing you what's on the weekly menu plan!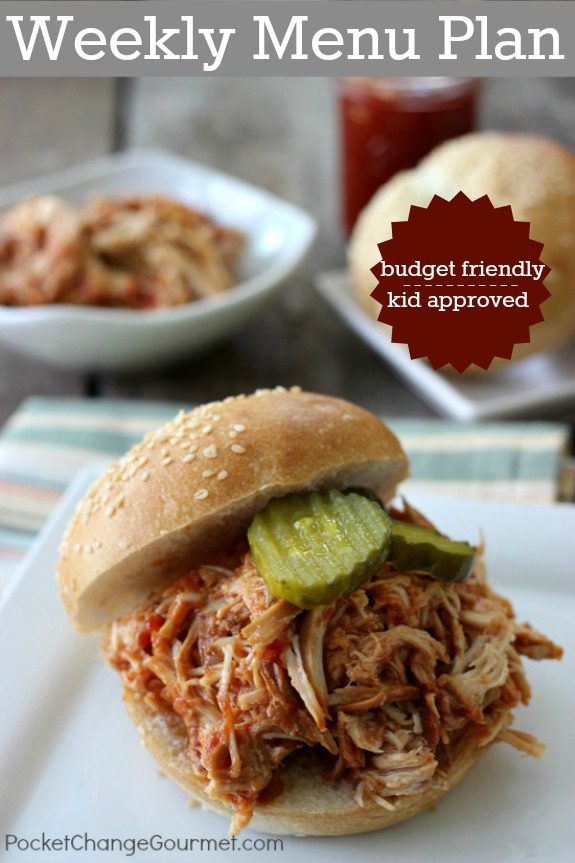 I love this week's menu, it's simple but yummy. I think you'll find that you love each night's dinner this week too! What's not to love about meals like Shrimp Scampi and BBQ Sandwiches? My husband has loved most of these meals for many years and they have been meals that my boys have also asked for over and over again. I hope you enjoy them as much as we have. This weekly menu plan rocks!
Need more recipes?
Head on over and grab your Printable Menu Plan for a quick reference when you head to the store! Or save it to your computer for easy access to all the recipes!
In addition to being a skilled and passionate chef, Caroline is an awesome mother of two. In her spare time, Caroline pursues her passion for cooking by experimenting with new dishes and developing some of her very own. Her expertise and research are then condensed into comprehensive, easy-to-read guides and resources for readers who are looking for budget-friendly recipes for the whole family.