During the Thanksgiving Leftover Party we wanted to have some small little sandwiches that the guests could enjoy while visiting with each other or while watching the game. These Turkey Bacon Ranch Sandwiches are a perfect recipe to use up that Thanksgiving Turkey and the pile of dinner rolls that inevitably remain around our house after dinner.
Cooking bacon in the oven is a great time saver and you don't have the mess all over your stove top either.
Let's assemble these gems… Slice your dinner rolls in half and place some leftover turkey along with a slice of oven baked bacon on the dinner roll, top the two with your choice of a spicy cheese. We chose a habanero jack that was stashed in the back of the refrigerator but you could go for something a little milder if you prefer, our son suggested a pepper jack would taste great on this sandwich.
We then placed the sandwiches in the microwave to melt the cheese a bit as well as soften the rolls. It takes only a few seconds depending on how many you are preparing each time.
And to add the final touch we made a ranch dipping sauce by blending 1 cup of Hellmann's mayonnaise with a packet of Hidden Valley Ranch dry seasoning mix and served along side in individual servings.
We hope you enjoyed all the Thanksgiving recipes found here and we are looking forward to sharing our Christmas feast in the coming weeks.
More Thanksgiving Recipes for you…
Thanksgiving Dinner Recipes including this amazing Deep Fried Stuffing and some make-ahead breakfast ideas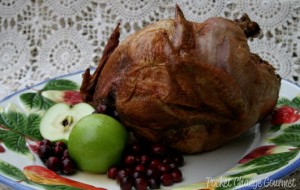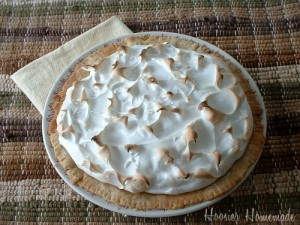 We are signing off now until Friday…Doug and I hope you all have a wonderful Thanksgiving, enjoy your family and friends and be sure not to eat "too" much!
ps – Thanks to Graphics Fairy for the beautiful Turkey image!
Linking to…Gooseberry Patch, Transformation Thursday, Saturday Sevens, Sundae Scoop
Mark is a self-taught cook specializing in Asian cuisine. Mark's passion for food began at a young age when his parents finally allowed him to attempt cooking. Since then, he's found himself experimenting in the kitchen, watching cooking shows, and reading food blogs. Mark lives in Toronto, Canada, where he works as a restaurant chef.