Serve as a Salad or a Condiment, this Marinated Tomato Salad is perfect for your grilled meats or toss with pasta for a hearty dish on a hot evening. It's also great packed in a Picnic along with Turkey Sandwiches. 
There's nothing like relaxing on the deck while your dinner is cooking away on the grill. Summer is my favorite time of year, the food – the outdoors – the potlucks and picnics – the beach – the weather, yes even the hot weather, I love it. Relaxing on Sunday afternoons, with a good book and an easy dinner is great!
Another great thing about Summer is all the fresh produce, and tomatoes are perfect this time of year. There is a large variety of tomatoes, pretty much any shape, size or color to like, from red to yellow to orange and even green. These tomatoes are grape tomatoes, they are a little larger than a cherry tomato and have a little more substance to them.
Tomatoes can spoil quickly, especially if they are bruised or damaged in any way. Be sure to check them frequently. Once they are ripe, use them up, they won't last too long.
After the tomatoes are cut in half, they are coated with a sprinkle of Kosher salt and set aside for 30 minutes. Then the fresh garlic and green onions are sauteed and cooled. A mixture of Olive Oil and Red Wine Vinegar, along with dried Thyme, fresh basil and black pepper are adding to the Tomatoes and sauteed Garlic mixture.
Transfer to an airtight container and chill overnight in the refrigerator. This Marinated Tomato Salad is perfect to take to Potlucks or pack in the Picnic basket.
Here are a couple more of our favorite salads recipes to pack for a trip to the park or a potluck…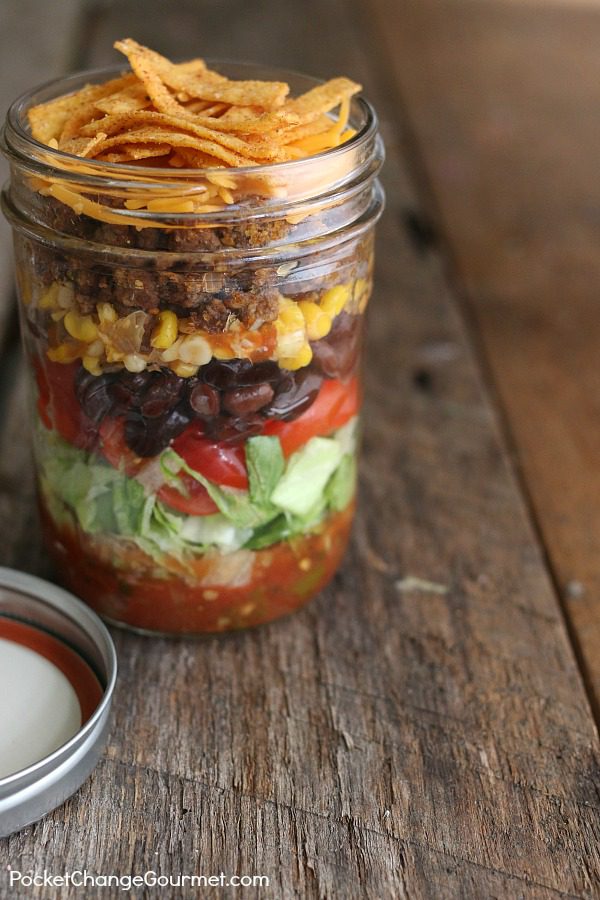 Marinated Tomato Salad
Serve as a Salad or a Condiment, this Marinated Tomato Salad is perfect for your grilled meats or toss with pasta. Recipe on PocketChangeGourmet.com
Author:
PocketChangeGourmet.com
Ingredients
4 cups of grape or cherry Tomatoes - yellow and red
⅛ cup of Kosher Salt
2 Garlic Cloves, sliced
1 tablespoon Green Onions, sliced thinly
¾ cup Olive Oil
1 tablespoon white or red Wine Vinegar
1 tablespoon fresh Basil, torn
1 teaspoon Dried Thyme
¼ teaspoon Black Pepper
Instructions
Cut tomatoes in half, place in medium bowl, sprinkle with salt and set aside for 30 minutes
In small saucepan, saute garlic and onions in a very small amount of hot oil until golden brown, cool completely
Combine Olive Oil, Wine Vinegar, Basil, Thyme and Pepper
After tomatoes are ready, combine all ingredients
Transfer to airtight container and place in fridge overnight
Store leftover in fridge