Our June Menu Plan is full of celebration! Celebrating Dad, celebrating the end of school and even a birthday! Summer starts this month, so we have lots of grilling options as well. We know that you're busy- so let us do the planning!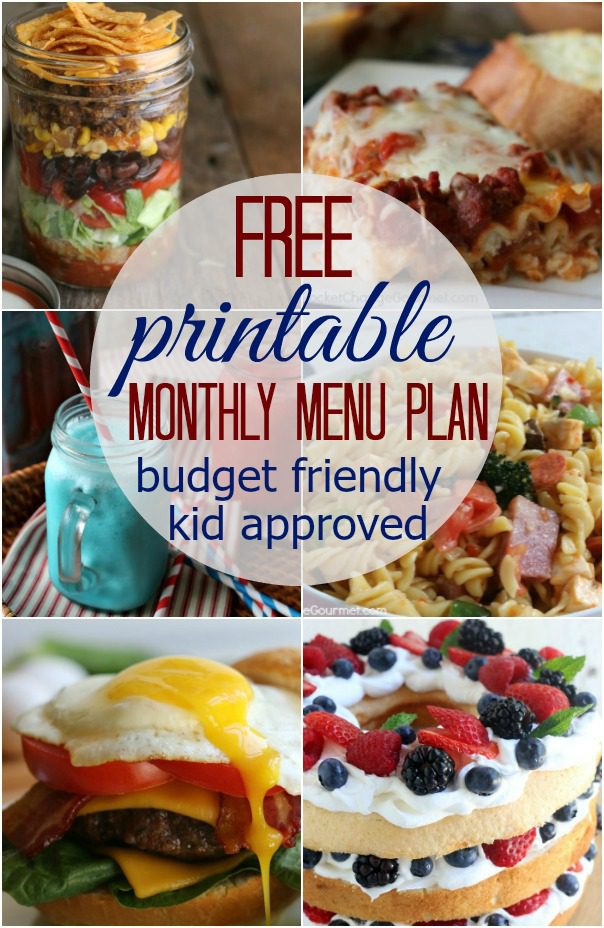 We have many readers asking for all of the Monthly Menu Plans and the Printable pages to be in one location. So, we put them all together on a special page for everyone. Grab over 3 years worth of Budget Friendly Recipes and Menu Planning Tips too!
Want the meal plan PDF delivered to your mailbox? Fill out the form below!
June Menu Plan
1 – Make Ahead Sloppy Joes, Veggies and Dip
2 – Easy Barbecue Chicken Salad
4 – Cheesy Chicken Divan and Salad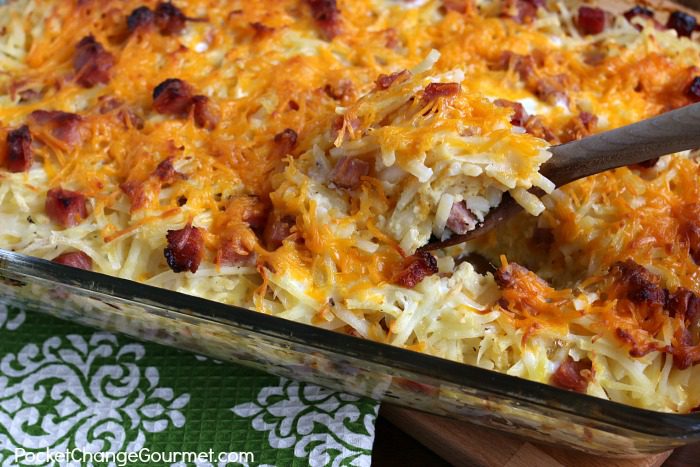 5 – Grilled Bacon Wrapped Hot Dogs and Smokehouse Grilled Barbecue Beans
6 – Hashbrown Casserole with Ham, Fruit Smoothies
7 – Easy French Dip Sandwiches
9 – Honey Hoisin Chicken Sandwiches
10 – Homemade Pizza Rolls and Salad
11 – Bacon Ranch Chicken Strips and Deli Pasta Salad
13 – Slow Cooker Teriyaki Wings, Rice and Salad
14 – Ultimate Fried Egg Sandwich and Fruit Salad
15 – Taco Ring, Homemade Pico de Gallo and Chips
16 – Italian Meatball Subs and Pizza Pasta Salad
17 – Ham & Cheese Pockets, Mac & Cheese
18 – Happy Father's Day! Surprise Dad with a special meal!
19 – Barbecue Chicken and Rice
21 – Cheesy Bacon Pull Apart Breakfast Biscuits and Fruit Salad
22 – Seven Layer Southwestern Salad
23 – Pulled Pork Sandwiches and Broccoli Grape Salad
24 – Pizza Casserole and Salad
25 – Grilled Chicken, Seven Layer Salad and Razzle Dazzle Berry Tea
26 – Birthday Dinner for Youngest Son – Hot Dog Bar, Pizza Dip, Chips and Ice Cream Slushies
27 – Burgers, Grilled Potatoes with Mushrooms
28 – Appetizers – Supreme Pizza Dip, Stuffed Mushrooms, Baked Potato Bar
29 – Slow Cooker Green Beans, Corn on the Cob, Salad
30 – Slow Cooker Chicken Sandwiches, Pasta Salad
Desserts for the Month
We have a new Facebook group that we would LOVE for you to join! We are sharing simple recipes and projects for busy Moms!
Anna Bolt is an avid reader and writer who enjoys working on projects in her spare time. She currently works in social media management in addition to cooking. She mostly enjoys working on articles about cooking, movies, music, and pop culture. In her spare time, Anna enjoys preparing fancy meals for the entire family.