It's here! The time of year when all your plans go out the window. The next three weeks will go by so fast we won't even know what we did or where the time went so it's more important than ever to have a meal plan in place to help keep the distractions from throwing you a curve, it simply makes your life easier. This month we've pull out some of our favorites from years past for a budget friendly December Monthly Meal Plan.
We have many readers asking for all of the Monthly Menu Plans and the Printable pages to be in one location. So, we put them all together on a special page for everyone. Grab over 3 years worth of Budget Friendly Recipes and Menu Planning Tips too!
Also we have changed up the Weekly Newsletter. The newsletter will now be delivered to your inbox on Friday mornings and will feature a weekly menu plan. We are working on putting together a printable grocery shopping list to go along with the recipes too! Subscribe for the Weekly Newsletter!
Did you know that we have over three years worth of Monthly Menu Plans for you as well as Weekly Menu Plans? And be sure to follow us on Facebook and Pinterest – where we share lots of Budget Friendly Recipes that you and your family will love!
The Printable Menu is now available on a calendar in grid form. Print or save to your computer for easy access!
December Meal Plan
1st – Kung Pao Chicken
2nd – Make Ahead Sloppy Joes and Oven Fries
3rd –Honey Hoisin Chicken Sandwiches in the Slow Cooker, Slaw and Fresh Veggies
4th – Hearty Minestrone Soup, Salad and Bread
5th- Breakfast for Dinner – Biscuits and Gravy with Fruit
6th – Barbecue Meatballs, Oven Fries
7th – Beefy Noodle Casserole with Steamed Veggies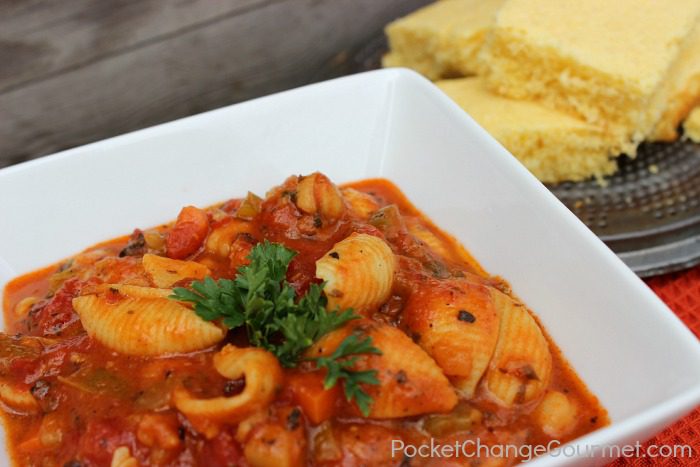 8th – BBQ Chicken and Rice
9th –  Classic Tuna Macaroni Casserole
10th –  Taco Bar with Homemade Taco Bowls and all the fixins'
11th – Bacon Cheeseburger Casserole and Salad
12th – Creamy Turkey (or Chicken) Pot Pies
13th – Pepperoni Pizza Ring
14th – Slow Cooker Enchiladas with Rice
15th – Turkey Tetrazzini (from the freezer)
16th –Slow Cooker Beef and Noodles, Salad
17th – Blueberry Pancakes and Fried Eggs
18th – Copycat Chick-fil-A Sandwiches and Fries
19th – Fiesta Skillet Dinner and Salad
20th – Spaghetti and Meatballs with Garlic Bread
21st – Crockpot Vegetable Soup
22nd – Chicken Strips with White BBQ Sauce 
23rd – Quick and Easy Chicken Enchiladas
24th- Christmas Eve – Holiday Appetizer Buffet
25th – Christmas Day: Breakfast – Caramel Pecan French Toast, Dinner – Ham with all the fixins'
26th – Leftovers
27th – Ham & Egg Casserole
28th – Open Face Ham, Apple and Cheddar Sandwiches, Cheesy Potato Casserole
29th – Easy Cheesy Pasta & Ham
30th – Vegetable Lasagna Roll Ups
31st – New Year's Eve – Party Recipes
Desserts for the Month
Before you leave be sure to check out more of our over 3 years worth of Budget Friendly Recipes and Menu Planning Tips too!
Mark is a self-taught cook specializing in Asian cuisine. Mark's passion for food began at a young age when his parents finally allowed him to attempt cooking. Since then, he's found himself experimenting in the kitchen, watching cooking shows, and reading food blogs. Mark lives in Toronto, Canada, where he works as a restaurant chef.