Years ago, the only Salsa Recipe around was one that you made with tomatoes, jalapenos, and spices. Well times have changed for the better, my friends! Salsa is now made with pretty much any fruit or vegetables you can think of. Today I've gathered up 16 Salsa Recipes for you to choose from.

Are you a Salsa lover? With the upcoming Cinco de Mayo holiday and Summer right around the corner, I bet there are several here that you will rave over!
Peach Apple Salsa from Doorganics
Strawberry Cucumber Salsa from Brain HQ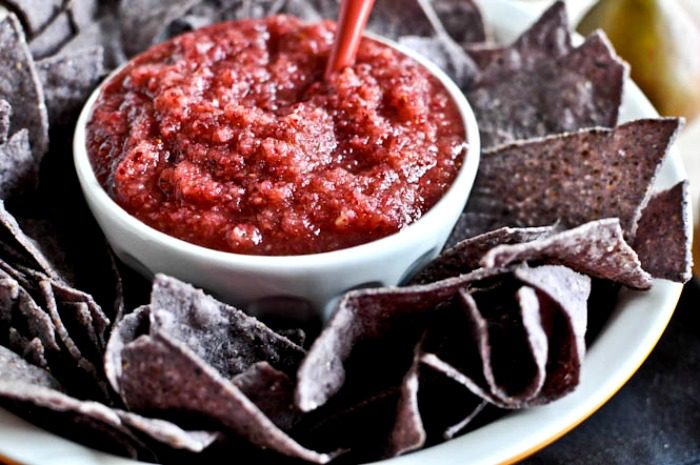 Berry Salsa from What's Cooking, Love
Celebrating Cinco de Mayo? We have 35 Mexican Recipes that are perfect!
In addition to being a skilled and passionate chef, Caroline is an awesome mother of two. In her spare time, Caroline pursues her passion for cooking by experimenting with new dishes and developing some of her very own. Her expertise and research are then condensed into comprehensive, easy-to-read guides and resources for readers who are looking for budget-friendly recipes for the whole family.