If there is such a thing as a cookbook superfan, we may just qualify in the top ten. And one of our absolute favorite authors are the ladies from Gooseberry Patch. Over the years they have perfected their cookbooks by giving others like us the opportunity to share our family's favorite recipes. With cookbooks covering everything from breakfast to dinner and anything in between there's one to suit anyone. We thought we'd share one of their newest one's with you, 101 Super-Easy Slow-Cooker Recipes Cookbook
.
Each recipe features a beautiful picture along with directions that make each and every one simple for any member of the family to get into the slow cooker. You can scan the index in the back of the cookbook for the recipes your family enjoys the most. Whether that be an appetizer, dessert, a main dish or sides and soups.
Or you can choose your recipes based off of the time you have available to cook. And with over 100 recipes to choose from there is certainly one that every member of the family will enjoy.
Only have 1-6 hours? Then try the Classic Coney Sauce from Cathy Young of Evansville, Indiana or the Perfect Pumpkin-Apple Cake that Sandra Sullivan from Aurora, Colorado shared.
Looking for something in the 6-8 hour range? Then you have to try the Too-Easy Teriyaki Wings that Dwight Rutan from Clinton, Ohio makes when he's enjoying watching football or toss in the Spaghetti Sauce with Italian Sausage that Amy Fehlberg from Allison, Iowa has been cooking for her family for 20 years so dinner is a breeze after a long day at work.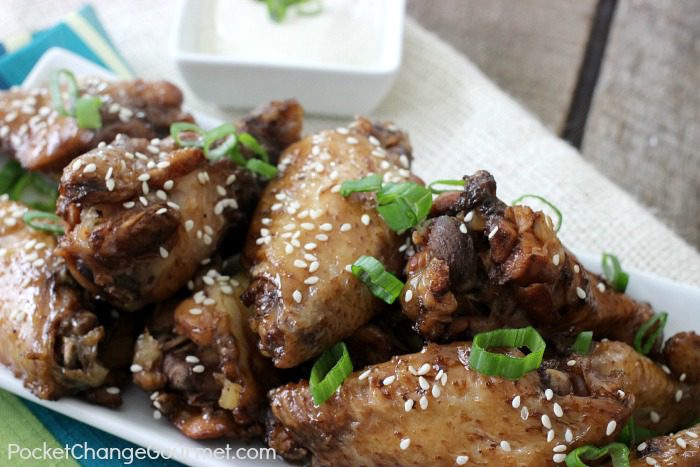 Or do you have 10 hours? Catherine Rivard from Moline, Illinois shows us how simple it can be to adjust her recipe for Apple Butter BBQ Spareribs, but you might want to make a double batch because they go fast.
And let's not forget the make-ahead meals, where you can make anything from Brenda Bodnars' Sweet & Spicy Roast Beef of Mayfield Village, Ohio  to the Split Pea Soup that is the signature dish of Krista Marshall's husband from Fort Wayne, Indiana.
We love having the chance to see how these and other cooks utilize their talents and creativity to bring easy and frugal meals to their families dinner table and find inspiration from people just like us. We've tried several of the recipes contained in the pages of the cookbook, the Too-Easy Teriyaki Wings and Apple Butter BBQ Spareribs are simple and the whole family loved each and every bite.
We truely love the cookbooks from Gooseberry Patch and while we received the cookbook for our review, we are not being compensated by them to share it with you. We just wanted to share this because it's a recipe book that we use in our own kitchen. There are affiliate links that will take you to Amazon in this article so you can purchase one of your own.
You simply can't go wrong with any cookbook from Gooseberry Patch and if your looking to add some more slow cooker recipes to your repertoire this is a must have!
Here are 3 more of our favorite Gooseberry Patch Cookbooks!